May 31, 2020
May 31, 2020
Thank you Martine for the beautiful Garden and Pentecost hangings!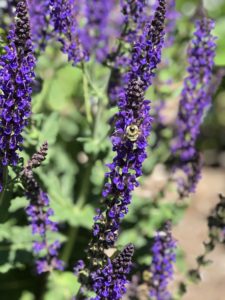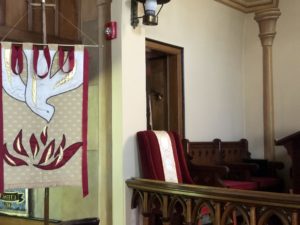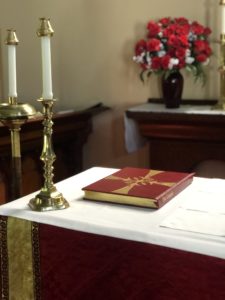 NATIONAL DAY OF MOURNING AND LAMENT
Presiding Bishop Michael Curry has joined other faith leaders in calling for a national day of mourning and lament on June 1 as the United States exceeds 100,000 documented deaths from COVID-19, and he invites Episcopalians to commemorate the victims during worship services this weekend and on June 1, 2020.
In order to honor and remember those who have died of COVID in our community, I asked Karen, Sarah, and Martine to purchase and hang a "we remember" banner and wooden crosses. Thank you Karen, Sarah, and Martine for all your hard work! They were able to put up 60 crosses.
We have lost over 100 Trumbull residents and need help creating this memorial. Please email me priest@christchurchtrumbull.org if you would like to participate. You may purchase and hang crosses on your own. You may take a cross home, decorate it, and return it. You may also contribute financially so that others can purchase and hang these crosses. If you do add crosses, please take a photo and tell us how many you added so that we can keep an accurate count.
On June 1 I will create a "COVID" memorial page with prayers, links to services, and the stories and faces of those who have died.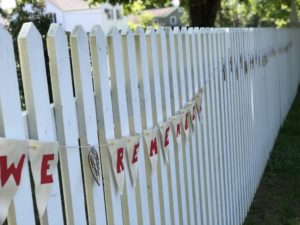 .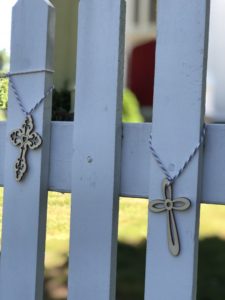 UPPERCROFT UPDATES
Please visit Uppercroft Updates to see the photos and video I took of the upper croft today!