Holy Week Services
MAUNDY THURSDAY ZOOM
6:30pm Liturgy of the Word, Hand Washing, Agape meal
GOOD FRIDAY STATIONS
EASTER SERVICE
We have decided to come together as a church with Episcopalians all over CT to celebrate Easter with a service offered by our Bishops and Cathedral Musicians.
UPPERCROFT ANNOUNCEMENT!
It is not easy to be apart especially on such an important day in our church year when we usually come together to celebrate the hope of the resurrection. However, we at Christ Church trust and believe that this virus will be overcome, and we look forward to the day when we can all celebrate and join hands once again in our brand new upper croft! Over the past year,  with the dedicated leadership of Jaye, we have made great strides in getting our upper croft nearly finished!
I have created an upper croft page that you can visit for updates, videos, and photos as we wait and anticipate much brighter days ahead. Happy Easter Christ Church!!  (Click here for our Upper Croft Updates page)
OUR BEAUTIFUL BLOOMING CHURCH GROUNDS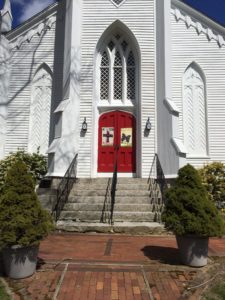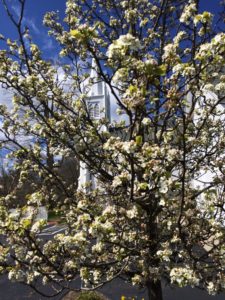 .